Four mouths to dance, have fun and rise!
The four of them sing, use rudimentary instruments and draw from the Occitan culture – and many more – the inspiration that prompts them, mixing with it the influences that have marked out their respective musical paths, from jerk to electronic music or rock and roll.
But a France beat boxing champion (Ange B), an interstellar flautist (Henri Maquet), a bagpipe charmer (Clément Gauthier) and a polyphonist minstrel (Manu Théron) don't necessarily make a band. Therefore they agreed on a common repertoire, drawn from old Occitan dancing songs, from those songs furiously stricken up by the elders when money was lacking to pay for "the music". To appropriate them, Polifonic System twists them until they've extracted from them their heady and dancing essence.
Whether they strike up yesterday's repertoire or much more contemporary creations, Polifonic System's four mouths unite with incredible agility, reach to a trance with casualness and humour, and joyfully dust off the floors as well as the ceilings of nowadays' dance floors!
Duration : 1:30
Staff : 4 singer/musicians; 1 sound tech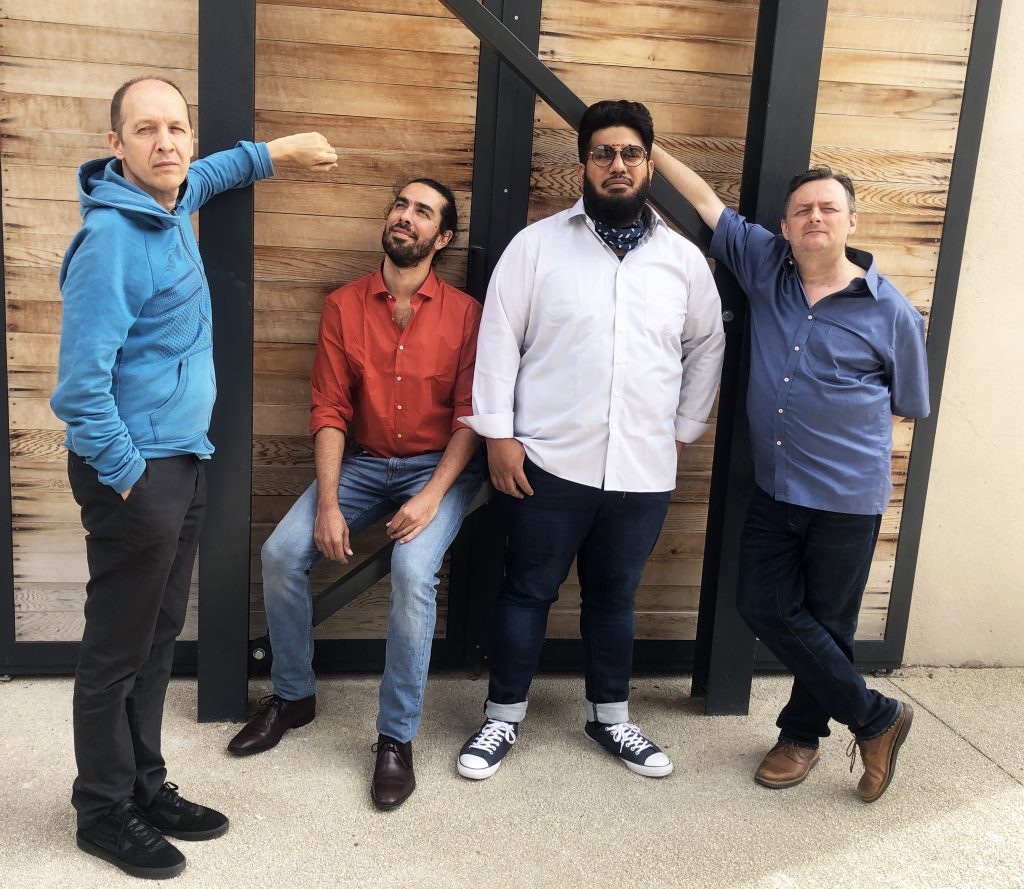 "Polifonic System looks like a boxing ring upon which everyone hits a blow and fights back in brotherly complicity. Ange B's buccal technique is always staggering… With Henri Maquet, flutes of every shape and every tone don't hold any secrets for him (…) They all meet in the singing they explore ignoring established conventions but with a free fantasy thought out in the respect of the genre. An approach in which Manu Théron excels as always, with his hard-wearing voice and inexhaustible energy ".
Zibeline – Thomas Dalicante